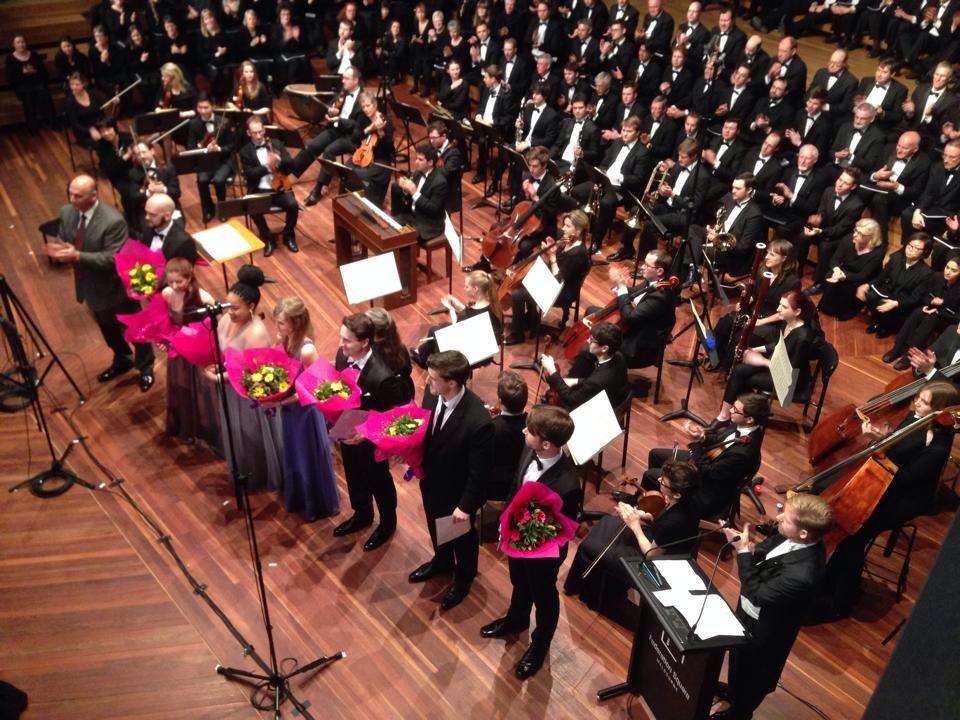 Full album on RMP Facebook Page.
Dear Royals,
We are humbled by the positive response to last night's Arias event. Brilliant work from all the Soloists, Choristers and Musicians made it truly memorable evening filled with love and joy all around. Hearty congratulations to all the participants and attendees who came along to share the magic.
Hearty congratulations to 2014 RMP ARIA Winners –
1st – Daniel Carison
2nd – Maximilian Riebl
3rd – Jeremy Kleeman
Audience Prize – Jeremy Kleeman
Conductor's Encouragement Award – Michael Lampard .
A big thanks to our kind Donors and Sponsors for their invaluable contributions and support – Henkell Brothers, Bonics Estate (for the magnificent Champagne Supper), Hours & Minutes Australia (RMP Time Keeper and Australia's window to Watchmaking), Saka Water (Hydration Sponsors), Federation Square, City Of Melbourne, Australian Communities Foundation. Last but not the least, we want to thank each and every one of you for supporting our vision for fine music in Australia. Please be sure to visit our website for forthcoming events, and feel free to join the mailing list for latest updates and exclusive offers.