Andrew Wailes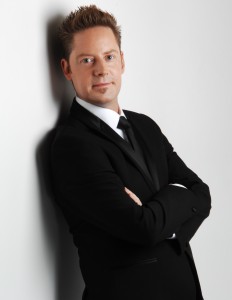 has gained a reputation as one of Australia's leading conductors specializing in symphonic choral repertoire and enjoys a busy performing and teaching schedule both in Australia and increasingly overseas. He began his musical studies as a flautist, and as a chorister in various Royal School of Church Music choirs, later studying advanced orchestral conducting with the late Robert Rosen and voice with David Ross Smith. He completed a Bachelor of Arts degree and Certificates in Applied Music (Orchestral and Choral Conducting) at Monash University, and following studies in Political Science and Law, concentrated on his musical career, also studying conducting with leading international choral specialists including Simon Halsey, and John Rutter (UK), Jo-Michael Sheibe, and Rod Eichenberger (USA), Stefan Parkman (Denmark) as well as some of Australia's leading conducting pedagogues.
Andrew assumed the role of Music Director and Chief Conductor of the Royal Melbourne Philharmonic Choir and Orchestra at the end of 1998, making him one of the youngest people ever to hold that position. In 2015 he became the RMP's first-ever Artistic Director. Andrew's other posts include: Music Director and Conductor of the Melbourne University Choral Society, and Box Hill Chorale.
For over twenty years Andrew was Artistic Director and Conductor of The Australian Children's Choir (from 1999 to 2020), directing many high-profile performances and leading the choir on 8 international tours and numerous domestic and regional tours.
In 2019 and 2021 Andrew also served as Seasonal Music Director of the Sunshine Coast Oriana Choir in Queensland, and will return in 2023. He is also a former Principal Guest Conductor of The Australian Classical Players Orchestra, and the Chamber Strings of Melbourne, and previously directed the award-winning Symphony Orchestra at Blackburn High School.  In 2022 Andrew formed and directed a new professional Children's Chorus for Opera Australia which performed Boito's Mefistophele to wide acclaim under the direction of Italian Maestro Andrea Battistoni. Later in 2022, he prepared the RMP orchestra and choir for the international celebrity tenor Andrea Bocelli's East Coast Australian tour, acting as both chorus master, orchestra manager and assistant conductor.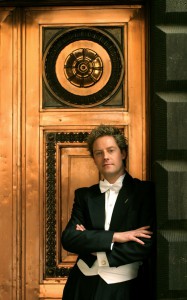 In 1999 Andrew was the winner of the prestigious Australasian International Choral Conducting Competition In Brisbane, and appeared with the acclaimed Candomino Chamber Choir from Helsinki. He has also appeared with major choirs from the USA, Sweden, England, Finland, South Africa, Ireland, Canada, China and New Zealand as a guest conductor.
He has conducted an impressive list of major works, across a wide range of repertoire styles from Renaissance to contemporary. Works conducted include Carissimi's Historia di Jephte, Vivaldi's Gloria, Magnificat, and Dixit Dominus, Purcell's King Arthur and Dido and Aeneas, Handel's Messiah (all versions), Judas Maccabeaus, Coronation Anthems and Dixit Dominus; J.S. Bach's Easter Oratorio, St John Passion,  St Matthew Passion and Magnificat, Orff's Carmina Burana, Rachmaninov's Vespers and The Bells, Verdi's Messa da Requiem, Hymn of the Nations and Quattro Pezzi Sacri, Brahms Ein Deutsches Requiem and Schicksalslied; Prokoffiev's Alexander Nevsky, Dvorak's Stabat Mater and Requiem, Elgar's The Dream of Gerontius, The Music Makers, Sea Pictures and The Spirit of England; Vaughan Williams' A Sea Symphony, Dona Nobis Pacem and Toward the Unknown Region, Beethoven's Mass in C and Choral Fantasia; Mendelssohn's Elijah; Haydn's The Creation and Nelson Mass; Faure's Requiem, Stravinsky's Symphony of Psalms; Fanshawe's African Sanctus, Jenkins' The Armed Man, Sculthorpe's Requiem; Carl Vine's Choral Symphony and Mozart's Requiem, Missa Solemnis, Solemn Vespers and 'Great' Mass in C minor.
He has commissioned and conducted numerous first performances of new works by Australian composers such as Peter Sculthorpe, Gordon Kerry, Carl Vine, Stephen Leek, Christopher Willcock, Stuart Greenbaum, Nicholas Buc, John Peterson, Colin Brumby, Stefan Cassomenos, David Howell, Dindy Vaughan and Jane Hammond.
Andrew has taught or conducted ensembles at the University of Melbourne's Faculty of Music, the School of Music at Monash University, the Melba Conservatorium of Music, and the Victorian College of the Arts. For some ten years he was a sessional lecturer in conducting and directed choral studies at the Australian Catholic University, Melbourne Campus until the music course was closed down at ACU. He has also lectured in Music History and performance acoustics at the SAE Institute.
Some of Andrew's former students now perform and teach all across the world, in some of the world's best opera houses and cathedrals, and with recording ensembles and leading universities and schools.
Andrew made his international conducting debut with the Christchurch Sinfonia (New Zealand) in 2001 and since then has been guest conductor of ensembles such as the Stuttgart Radio Orchestra, Camerata Academica Freiburg, and Orchester der Universität Stuttgart (Germany), Guangzhou Philharmonic (China), Yale Glee Club (USA), Harvard-Radcliffe Collegium Musicum (USA), and Australian ensembles such as the State Orchestra of Victoria (Orchestra Victoria),  Brisbane Symphony Orchestra, The Sinfonia of St Andrew's, the Sunshine Coast Oriana Choir, The Choir of Trinity College Melbourne, Melbourne Opera Orchestra, Plexus Ensemble, The Impossible Orchestra, VCA Symphony Orchestra, Melbourne Youth Orchestra, Melbourne Sinfonia, Stonnington Symphony and Monash Chamber Orchestra.
Andrew has prepared choirs for many leading conductors including Sir Charles Mackerras, Maestro Valery Gergiev, Diego Masson, Marcus Stenz, Ludwig Wicki, Diego Matheuz, Douglas Boyd, Roy Wales, Christopher Bell, Jindong Cai, Nicholas Braithwaite and David Hill, for major works such as Schoenberg's Gurrelieder,  Britten's War Requiem, Mahler's Symphonies 2 & 8, Beethoven's Ninth Symphony, Bizet's Carmen, Verdi's  Requiem, and film scores including Prokofiev's Alexander Nevsky and Howard Shore's The Lord of The Rings: The Two Towers. He has been engaged as chorus-master and conductor for the Australian Intervarsity Choral Festival in all Australian capital cities, and for groups such as the Kirov Opera, Oper Australia, Australian Youth Orchestra, Prague Chamber Orchestra, Melbourne Symphony Orchestra, The Australian Ballet, Orchestra Victoria, Melbourne Festival, Perth International Arts Festival and many of Australia's professional symphony orchestras.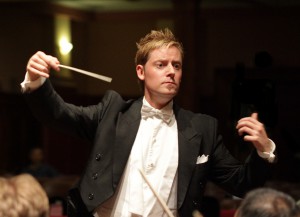 Andrew co-conducted the world premiere season of Julian Yu's contemporary opera The Possessed, for Chamber Made Opera and in 2005 he conducted Britten's The Rape of Lucretia for Lyric Opera of Melbourne (receiving a prestigious Green Room Award nomination for best opera conductor that year).  He also assisted Maestro Valery Gergiev as backstage conductor and extra chorus director for the Kirov Opera's acclaimed performances of The Fiery Angel for the Melbourne Festival. Other operas conducted include Mozart's  The Magic Flute, Handel's Rinaldo, Purcell's  Dido and Aeneas and Puccini's Gianni Schicchi.
Andrew has appeared with many leading Australian and international performers, including the legendary rock band 'Kiss' and the MSO at the Telstra Dome, with iconic Aussie rock band 'The Angels', and with popular artists such as John Farnham, Olivia Newton -John, Delta Goodrem, Michael Buble, Josh Groban, the Temper Trap, Dami Im, Anthony Callea, Rhys Muldoon, Jemma Rix, Julie Anthony, and Judith Durham. He has directed choirs for many major televised events, including six AFL Grand Finals, the opening of Stadium Australia, five Melbourne Cups, FFA Cup Final, two AFI Award Ceremonies, five International Comedy Festival Gala Concerts and at the Closing Ceremony of the 2006 Melbourne Commonwealth Games. He also conducted at the opening ceremony of the Parliament of World Religions, the Prime Minister's Olympic Dinner, and a host of other major events including the ANZAC Day Dawn Service and numerous State Funerals and State Occasions. In 2016 he was Chorus Director and Conducted at the Royal Edinburgh Military Tattoo at Etihad Stadium and has regularly appeared with and prepared choirs for the Australian Defence Forces, including Royal Australian Navy Band, Army Band and RAAF Central Band.
In 2004, Andrew undertook several orchestral engagements in Stuttgart, and led a major concert tour of Europe and the UK with The ACC, directing performances in European cities including Vienna, Salzburg, Prague, Edinburgh, York, Cambridge and London. In 2007 Andrew led The ACC on a concert tour of China, performing in Beijing, Tianjin, Xian, Huanyang and Shanghai. He then undertook a six-week study tour of Russia, Denmark, Finland, Sweden and the UK, observing rehearsals and performances of numerous orchestras, opera companies, and choirs in cities such as St Petersburg (Mariinsky), Moscow (Bolshoi), and Manchester (The Halle). He has since returned to China numerous times performing more than 60 concerts in over twenty Chinese cities with the Royal Melbourne Philharmonic Orchestra, Victorian Festival Orchestra and Guangzhou Philharmonic performing in many of that country's most prestigious venues.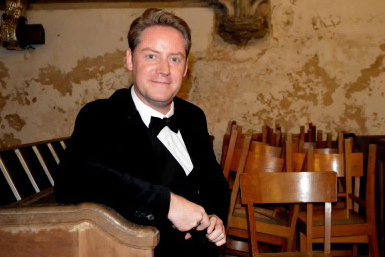 In January 2010 he led a tour to Germany, Austria, Slovakia and the Czech Republic by the Melbourne University Choral Society which will include concerts in Wormser Kaiserdom, the Royal Chapel in Shonbrunn Palace (Vienna), Salzburg Cathedral, Pauluskirche (Stuttgart), the Burgersaalkirche (Munich), St Nicholas Cathedral (Prague), and the Old Jesuit Church (Bratislava). In 2011/12 he toured Germany and Austria and appeared at the International Festival of Children's Choirs in the UK, conducting The Australian Children's Choir in venues such as Salzburg Cathedral, The Basilica of Maria Plain (Austria), St Georgskirche Noedlingen (Germany), and English venues including Canterbury Cathedral, Leeds Castle, and Southwark Cathedral (London). In 2014 he again led MUCS to Europe, as well as the Chamber Strings of Melbourne, performing in Germany, France, Austria, Slovenia and Italy, including concerts in L'Eglise de La Madeleine and L'Eglise St Augustin (Paris), Junge Philharmonie Musikschule (Innsbruck), Cathedrale Maria Assunta (Chioggia), Parrocchia Madonna Pellegrina (Padua).
In demand as an adjudicator and workshop leader, Andrew has recently adjudicated competitions in Victoria, Queensland, China, and New Zealand . In 2013 he accepted an invitation to participate in an international conducting symposium and a series of new music concerts presented by the Weil Institute at Carnegie Hall in New York. He also founded the RMP Aria competition in Melbourne. In 2015 he was one of the three International Judges of the Washington D.C. International Choral Competition in the USA. In 2017 he adjudicated competitions including the City of Hobart Eisteddfod and the 124th Queensland Eisteddfod, as well as various Victorian Eisteddfodau.
In 2017 Andrew conducted performances in Salzburg, Melk, Vienna, Prague, Budapest, Krakow, Nuremberg, Leipzig and Munich and well as throughout New Zealand and Australia. In 2018 he returned to Europe, performing in Munich, Salzburg (Salzburg Cathedral), Vienna (Golden Hall of the Musikverein, St Stephen's Cathedral and Konzerthaus), Prague, Melk (Melk Abbey) and Budapest (Mátyás-templom).
In December 2018 he again led the RMP Orchestra on a successful concert tour of China including performances of New Year Concerts in Yantai, Dalian, Shenyang, Longchang and Haikou.
2019 included performances of Dvorak's Stabat Mater at the Melbourne Recital Centre (as the opening concert of the 3MBS Music Marathon), and Andrew also appeared as an international juror at the 7th World Orchestra Festival in Sydney. He also returned to Queensland to adjudicate the 93rd North Queensland Eisteddfod in Cairns, visited Hong Kong, and again Adjudicated the 11th RMP Aria in Melbourne. In 2020 he toured Europe with Melbourne University Choral Society, performing in venues including Salzburg Cathedral, Munich's Frauenkirche, The Augustinian Monastery of Novacella ("Neustift Abbey") in the Valle Isarco valley of the Tirol, St. Michael's Basilica in Mondsee, Bologna's Basilica di San Petronio, Serra de' Conti's Chiesa di San Michele, the Church of St Martin in Florence, and the Papal Basilica of St. Peter in the Vatican (St Pietro in Vaticano).
Later in 2020 Andrew was due to appear as an international juror at the International Academy of Musical Arts Choral Festival (jointly hosted by the World Youth and Children's Choral Artists Association), as Adjudicator of the Boroondara Eisteddfod, and undertake several opera and orchestral tours of Hong Kong, Singapore and Mainland China, but these were canceled due to the spread of the Covid-19 pandemic.
In 2023 Andrew will serve as a judge on the Australian panel for the preliminary rounds of The Hans Gabor Belvedere International Singing Competition – one of the largest competitions for young opera singers in the world.
Andrew also has extensive experience as a singer with ensembles including Opera Australia, IHOS Opera,  National Youth Choir of Australia as well as numerous professional recording ensembles. In 2002 he performed the title role in Handel's Acis and Galatea with Past Echoes Early Music Ensemble, and performed the Monteverdi Vespers of 1610 in Canberra for the 54th Intervarsity Choral Festival, and Bernstein's Mass with the Adelaide Symphony Orchestra. He made his professional operatic debut with the Australian Opera as an Apprentice in Die Meistersinger von Nürnberg in 1994, and has appeared as a regular soloist in concert and oratorio performances around Australia.
Andrew is frequently engaged as a guest conductor, speaker and teacher at summer schools and festivals around the country, having conducted orchestras and choirs at State Music Camps, Geelong Music Summer Schools, Melbourne Youth Music Summer Schools, the Border Music Camp, ACCCord Choir Festival and the Department of Educations' EMR annual concert for music students at Hamer Hall. He has also conducted workshops, masterclasses and appeared as a guest judge at various schools such as Korowa Anglican Girls School, Melbourne High, Camberwell Grammar, Scotch College, Xavier, St Margaret's and Berwick Grammar School.
Andrew mentors and teaches a number of Melbourne's emerging young conductors, and is listed in the inaugural edition of the Who's Who in Victoria, and the International Edition of Strathmore's Who's Who. Andrew was awarded the 2014 Professional of the Year Award in the Symphony / Conducting Industry Category of the Worldwide Who's Who for his work with the Royal Melbourne Philharmonic. He is also a Life Member of the Melbourne and Monash Universities, Box Hill Chorale, The Australian Children's Choir, and is also a former Patron of the Hopkins Sinfonia.
For his outstanding contribution to the RMP as Music Director, Artistic Director, and Chief Conductor, Andrew was awarded Life Membership of the RMP, being only the third RMP conductor ever to be granted that honour in over 165 years. He is now the RMP's second-longest serving conductor ever, second only to the great Sir Bernard Heinze.
SOME PRESS QUOTES:
"…the RMP Choir were a picture and sound of unity and precision, as vivid and lively in their delivery of the work's broad range of vocal music as (excuse me) the colours of a coral reef. Handel's music for the choral verses is at the centre of the work to elevate the soul and inspire awe. That is exactly what the choir achieved through unfaltering balance, vocal thrust, dizzying oscillations and particularly refined staccato, a credit to their commitment and to Artistic Director and Chief Conductor, Andrew Wailes. Employing flexible tempi and conducting with energetic warmth, Wailes' effective propulsion of the music revealed beauty of subtly and strength without over-exaggeration. Attentive and excellent to the end, the RMP Orchestra provided buoyancy throughout 150 minutes of music making." (Handel's Messiah)  The Australian Arts Review, 2021
"The power that came from the choir belied its true size, showing mature and confident balanced voices, with a wise staging of central male voices and female sections to the sides. Conductor Andrew Wailes inspires and insists on great attention to detail, honest interpretation and enunciation of text, balance in choral and instrumental accompaniment of the four solo voices, and passionate contrasts of feeling and tone colour… There were spontaneous shouts of "Bravo!" for this grand opening by an accomplished choir, orchestra, soloists and masterful conductor with an exemplary, exciting and heartfelt quality performance." (Beethoven's Mass in C)  Classic Melbourne  2020
"Wailes, who cuts a dapper, self-possessed figure on the podium, showed an impressive compulsion, driving his forces along with insistent power. It is hard to recall when this oratorio has been treated with such attention given to its dramatic potential…"     (Handel Messiah)  The Age 2001
 "Since 1998 its reputation for fine music-making has been entrusted to the inspirational leadership of Music Director and Chief Conductor, Andrew Wailes. Audiences have come to expect uplifting, dynamic performances with carefully nuanced attention to detail. On Sunday evening that is exactly what they got… the orchestra responded to Wailes' brisk tempi with enthusiastic energy. As with the choir, attention to detail added to the drama and vitality of the entire performance." (Handel's Messiah)  Arts Hub Review 2012
"The combined choirs of the Royal Melbourne Philharmonic Society and the Melbourne University Choral Society, under the leadership of Andrew Wailes, outlined the passion of this work with aplomb. The dedicated preparation was obvious on all levels: first-class diction, intonation and vocal power were all abundant."    (Brahms' Ein Deutsches Requiem)  The Age, 2001
"…this concert once again gave evidence both of the willing spirit infusing both choir and orchestra and also the organisational prowess of their young conductor."    (Bracanin's Symphony No. 2)   The Age 2002
"The Orchestra was under the skilful baton of Andrew Wailes – a lively, upbeat conductor of a lively and upbeat orchestra… they carried us along with their passion and energy".   (The Concert of the Decade)  Geelong Advertiser, 2003
"Conductor Andrew Wailes coaxed some creditable dynamic ranges and phrasing… under Wailes's musical persuasion, the choir had crisp diction and dynamics."  (Faure's Requiem)  Herald Sun, 2000
"Very much reminiscent of a young Sir Malcolm Sargent, conductor Andrew Wailes formed a dashing and elegant figure on the podium, whipping up his troops with fervent energy and passion… In this performance, conductor Wailes controlled an impressive reading of the work, notable for its sense of drama, a wide range of dynamic variation and a canvas of orchestral colors…  Wailes provided a tellingly precise focus for both soloists and orchestra".    (The Last Night of the Proms) Independent Arts Review, 2002
"Under the prodigious musical direction of Andrew Wailes, last Sunday's performance … did not disappoint … He restrained his orchestral and choral musicans who, though capable of lifting the roof,  provided subtle light and shade throughout the choral classic. The chorus delivered both subtlety and strength, providing sweetness and darkness."     (Handel's Messiah)   Sunday Herald Sun, 2004
"… under RMP music director and chief conductor Andrew Wailes' inspired direction, (the combined forces) gave the two-part masterwork a thrilling performance. The music-making defied the amateur status of the 130-voice choir and the excellent 60-member orchestra … it was the choir that shook the town hall walls and rafters with their volume." (Mendelssohn's Elijah) Sunday Herald Sun, 2004
"Conductor Andrew Wailes was in control of all his forces throughout, ensuring confident entries from the choir and band, as well as good balance between the two.  The RMP orchestra… played with purpose and attack. … The singers are disciplined and  attentive …"  (Mendelssohn's Elijah) The Australian, 2004
"Andrew Wailes conducted intelligently, steering the choir through the dangerous a capella Barber piece [Agnus Dei] and encouraging everyone in the Vaughan Williams,  from the unabashed bass drum to Jonathan Bradley at the Town Hall's massive organ, to perform the entire program with full commitment."   (Vaughan Williams' Dona Nobis Pacem), The Age, April 27 2004
"…the conductor and director of the choirs, Andrew Wailes chooses the full ensemble with great care….  The Royal Melbourne Philharmonic Choir and Melbourne University Choral Society are joined by the Australian Children's Choir. All bear witness to Wailes' mastery of choral direction, yet elements like diction, pitch, harmony and balance are beautifully unforced whatever the carol – and inspire confidence in the audience…" (Carols in the Cathedral)  Classic Melbourne, 2011
"The Royal Melbourne Philharmonic Choir and Orchestra delivered a vibrant and polished reading. Music director Andrew Wailes conducted with precision and infectious energy urging the chamber-sized orchestra and 100-strong choir to some stirring renditions of the big choir pieces including the famous Hallelujah, Glory to God and  For unto us a Child is born. Wailes favouring brisk tempos made for exciting listening…"  (Handel's Messiah)  The Age, 2012
"Conductor Andrew Wailes engineered some splendid passages in Sunday evening's reading of The Dream of Gerontius, eliciting a powerful and evenly distributed dynamic range from  the Royal Melbourne Philharmonic Choir, Melbourne University Choral Society, and the Australian Catholic University Choir; a large body of singers with praiseworthy responsiveness and precision… the female voices gave exemplary service.  (Elgar's The Dream of Gerontius)  The Age,  2011″
"The highlight of the program was Prokofiev's great cantata, Alexander Nevsky. After hearing this wonderful performance I have to wonder why it is not heard more often.  However, its massive concept and complexity could only be tackled by a few choirs in this country – and they would need the support of a great orchestra.  On this occasion both factors were present plus, in Wailes, a conductor who could hold it all together. . The choir impressed with the rounded sound needed for Russian music, and singing that was harmonious and full… . I could not imagine a better performance – even in Russia!" (Prokofiev's Alexander Nevsky and Borodin's Polovtsian Dances)  Arts Hub Review 2012
"Andrew Wailes directed his music makers with the inspirational precision and the attention to detail that is his hallmark. All the works on the program required considerable sonic power for full effect. If Elgar's motivation for composing was, as he said, "to fix the sounds and longing for something very great" then he needed a sizeable and capable instrument at his disposal – something to produce a visceral experience for performers and audience alike."  (Vaughan Williams' Toward the Unknown region and Elgar's The Music Makers) Classic Melbourne 2014
"Wailes's tempi were brisk and attuned to Handel's dramatic conception, so the music moved decisively under his baton – no longueurs, rather a constant crackle of expectation. For a work so familiar, that is a considerable achievement. (I do not, like some, say too familiar. Can one become too familiar with a Rembrandt self-portrait?) There was a freshness and excitement about the whole performance, some of it perhaps attributable to the dynamics of live performance. Singers and orchestra offered: the audience responded, almost palpably… Andrew Wailes's 2014 RMP Messiah was a disciplined and informed instance of an evolving tradition, and a fit tribute to the richness, universal relevance, and glory – what better word? – of Handel's masterpiece." (Handel's Messiah) The Australian Book Review  2014
"Singing without scores Andrew Wailes' RMP Choir excelled themselves in what was a reprise of the MSO's premiere performance of this great work with the RMP under Joseph Post in 1955. Why it has not been performed by the MSO since 1981 is difficult to fathom. Although some members of the audience seemed keen to spring to their feet very readily at various points throughout the evening, the standing ovation that greeted the Choral Fantasy involved most of the audience." ('Beethoven 1808' with the Melbourne Symphony Orchestra) Classic Melbourne 2015
"The Kyrie set the solemn tone of the mass, with Maestro Wailes  paying great attention to detail. He conducted with conviction, clear beat and good eye contact with the musicians who responded accordingly. Wailes brought out the best of the orchestra and chorus, with a good understanding of the nuances, dynamics and tempi. The choral singing and performance demeanour were superb."  (Mozart's "Great Mass in C minor) J-Wire  2018
"Conductor Andrew Wailes is no stranger to this work, having directed many accomplished performances of this piece. His understanding of the score, from his attention to balance and detail throughout the entirety of the piece was clear." (Handel's Messiah ) Classic Melbourne 2018
"Proper rehearsal preparation, and Wailes' attention to both choir and orchestra was clear from the outset, with a considerable amount of articulation and phrasing providing a stark contrast to many other local performances in recent years. There was a remarkable sense of ensemble from all on stage, with pleasingly consistent rhythmic precision, and clear articulation of text a constant feature. Even in some of the stunningly rapid passages, every note was clearly and crisply delivered by both vocal and orchestral forces, Wailes delivering both energy, self-assurance and a neat focus throughout the two and a half hour epic." (Handel's Messiah ) Classic Melbourne 2018