'Moscow' Coronation Cantata and
Festival Coronation March for Alexander III,
as well as a special musical tribute to Ukraine.
Pyotr Tchaikovsky (1840-1893) wrote the great 'Moscow' Cantata in 1883 to mark the Coronation of Emperor Alexander III. Set to an epic poem by Apollon Maikov (1821-1897), the lavishly scored music is regarded as some of the most grandiose music that Tchaikovsky ever wrote. RMP Chief Conductor Andrew Wailes will conduct the RMP Choir and Orchestra, and outstanding soloists including Sally-Anne Russell, Lee Abrahmsen, Michael Petruccelli, Andrew Jones and Christopher Hillier in a rare performance of this dramatic musical panorama of Russian history, from the foundation of Moscow to the enthronement of the first Tsar. It is possible that this will be the first full-scale performance of the work in Australia. The cantata will be sung in Russian. Tchaikovsky's Festival Coronation March is a lavish and majestic orchestral work commissioned by the city of Moscow for the coronation of Tsar Alexander III in 1883. It was first performed on June 4, 1883 in the Sokolniki-Park (Moscow). The music includes excerpts from the national anthem of the Russian Empire, God save the Tsar! (Bozje, Tsarja chrani!), which Tchaikovsky also treated in his famous 1812 Overture, as well as in the Slavonic March.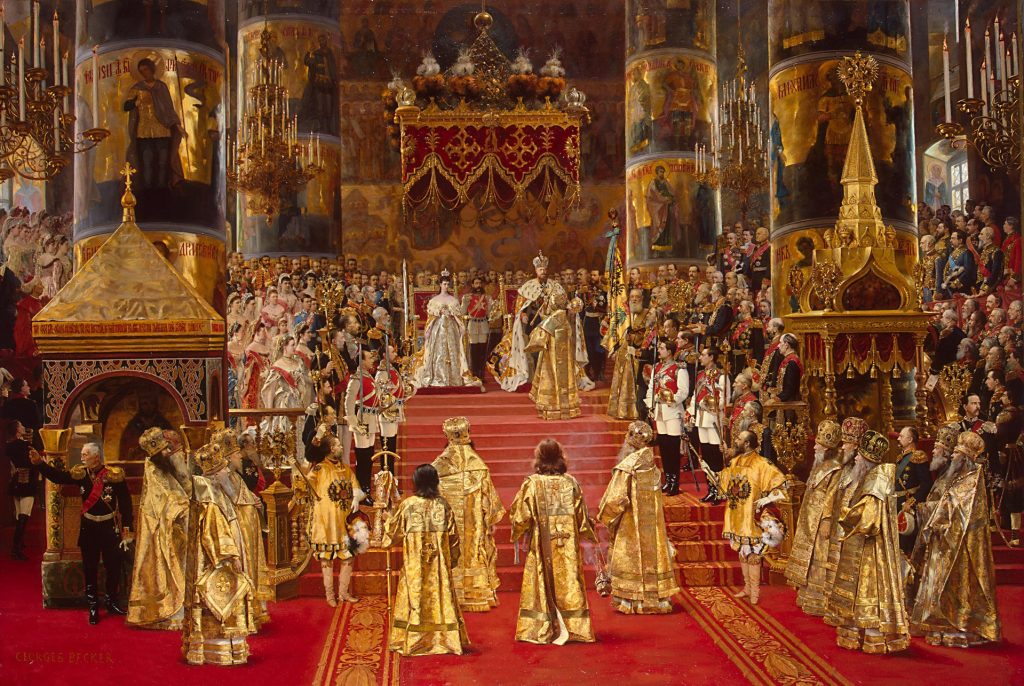 Tchaikovsky, Angel of Music is a large, romantic opera in three acts by Australian composer Sean Peter Ross, which shines a light on the life of the great Russian composer Pyotr Tchaikovsky through Tchaikovsky's own words. It was the winner of the Director's Choice Award for Opera, in the Boston International Contempo Festival composition competition in 2014. The work also features a performance of Tchaikovsky's famous Cherubic Hymn No. 3 from the Liturgy of St John Chrysostom.  
Hear the concert-length Act III of this powerful and uplifting opera performed under the direction of the composer, and featuring an outstanding cast of Australian opera stars including bass-baritone Christopher Hillier as Pyotr Tchaikovsky, mezzo-soprano Sally-Anne Russell as Nadezhda von Meck, tenor Michael Petruccelli as Nikolay von Meck,  baritone Andrew Jones as Modeste Tchaikovsky, soprano Lee Abrahmsen Yuliya Von Meck, and narrator Adrian Tamburini as the older Tchaikovsky.
The concert will also feature a moving musical tribute to Ukraine and its people, including performances of the powerful a capella A Prayer for Ukraine (sung in Ukrainian), and a grand symphonic performance of  "Shche ne vmerla Ukrayina" (the State Anthem of Ukraine) for large symphony orchestra and chorus.
A concert not to be missed!
Lee Abrahmsen, soprano
Sally-Anne Russell, mezzo-soprano
Michael Petruccelli, tenor
Andrew Jones, baritone
Christopher Hillier, bass-baritone 
Adrian Tamburini, narrator
Royal Melbourne Philharmonic Choir
Royal Melbourne Philharmonic Orchestra 
Sean Ross, conductor
Andrew Wailes, conductor
NOW ON SALE. ONE CONCERT ONLY!

Saturday 30 July, 2022 at 7pm
Melbourne Town Hall
Duration: 2 hours 15 mins (incl. interval)