---
Royal Melbourne Philharmonic Society Inc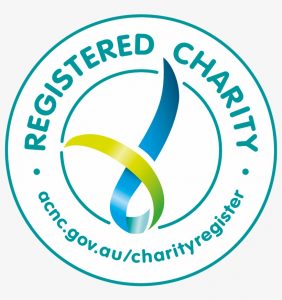 (Incorporating both the Royal Melbourne Philharmonic Choir and Orchestra)
ABN: 55980662321
VIC incorporated association number: A0021307N
ROYAL MELBOURNE PHILHARMONIC SOCIETY INC is a Charity endorsed to access the following tax concessions:
Tax concession
GST Concession
FBT Rebate
Income Tax Exemption
The Royal Melbourne Philharmonic appreciates enormously the support of its donors and sponsors in an age when it is becoming more and more difficult for smaller and medium sized arts organizations such as the RMP to attract Government support or significant long-term funding. The RMP's ongoing efforts to provide quality music to Melbourne and Regional  audiences is greatly enhanced by the generosity of its donors and supporters and enables the RMP to continue its activities in the city.
Individuals or Corporations supporting RMP financially, either with immediate donations, or by registering a committed bequest, help to ensure that the Royal Melbourne Philharmonic will be able to continue its unmatched 160 year tradition of presenting fine classical music to members of the community in and around Melbourne and beyond.
All donors will be acknowledged publicly unless specifically requested, and Tax Deduction receipts will be provided for all donations.
Whether it be $50,000 (Principal Sponsor), 25,000 (Performance Partner), $20,000 (Major Sponsor), $5000 (Event Sponsor), $3000 (Diamond Donor), $2000 (Platinum Donor), $1000 (Gold Donor), $500 (Silver Donor), $250 (Bronze Donor) or even $10, you will be helping to preserve Australia's oldest continuously performing Arts Organization and one of the world's oldest independent secular choirs.
Online donations
You can donate online, via Trybooking
https://www.trybooking.com/au/donate/rmp
---
Direct donations can also be made by electronic funds transfer:
Royal Melbourne Philharmonic Soc Inc Public Fund
BSB: 013 287
Account: 490617985.
NB. If  you make a direct bank transfer,  please email the treasurer to help us identify your donation and provide us with an email to send your tax receipt to.
---
Cheques can be sent to:
Kimberly Fabijancic (Treasurer)
Royal Melbourne Philharmonic Society Inc.
239 A'Beckett Street, Melbourne ,
Victoria 3000
Please contact us if you wish your donation to be made anonymously.
For enquiries or further information, please contact Andrew Wailes (Artistic Director) on 0433 661 971 or via email at: musicdirector@rmp.org.au, or Kimberly Fabijancic (Treasurer) treasurer@rmp.org.au