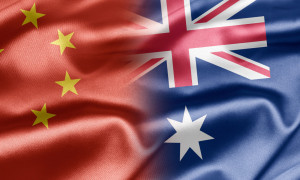 RMPO to tour China again in 2018/19
It has been announced that  the Royal Melbourne Philharmonic Orchestra, under the direction of RMP Chief Conductor Andrew Wailes, will again tour China this year.  This tour is being entirely sponsored by the Chinese in conjunction with Hear Music Management Co,. Ltd, and the China Poly Group Corporation (a state owned Chinese business group), under the supervision of State-owned Assets Supervision and Administration Commission of the State Council (SASAC).
This tour has now been confirmed for 28 December 2018 – 9 Jan 2019.
It will see the RMPO perform  concerts in some spectacular venues  in the major Chinese cities of Yantai, Shenyang, Dalian, Haikou,  Longchang, and Chongqing. The orchestra will also visit Shanghai and Hong Kong.
Venues the orchestra will perform in include Yantai Grand Theatre,  the Shenyang Shengjing Grand Theatre, the Grand Theatre of Dalian International Conference Centre,  the concert hall of the Hainan Centre for the Performing Arts, and the Longchang Grand Theatre.
The orchestra will be flying to China and back with QANTAS, and internal flights from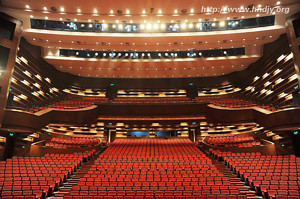 Shanghai and to Hong Kong will be with China Eastern Airlines and Hong Kong Airlines.
A tour part of around 70 players and support staff will undertake the tour.
Repertoire to be performed has been tailored for the Chinese New Year's Concert audiences and will include works such as  Verdi's Nabucco Overture;  Edvard Grieg's Peer Gynt Suite No.1 Op.46;  Sibelius' Finlandia Op.26; Bizet's Carmen Suite No.1; Tchaikovsky's Waltz of the Flowers from "The Nutcracker";  Dvorak's Slavonic Dances Op.46 Nos 7 and 8 ; Johann Strauss' Emperor Waltz(Kaiser Walzer Op. 437)Blue Danube Waltz and Trisch Trash Polka, and Johann Strauss Snr's Radetzky March Op.228 as well as some popular works by Chinese composers including  Lu Qiming's epic Ode to the Red Flag, Chen Gang Zhanhao's Butterfly Lovers Violin Concerto, and Li Huanzhi 's spectacular Spring Festival Overture.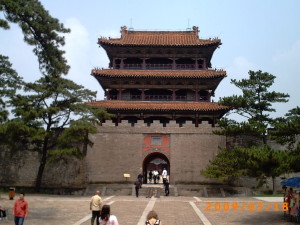 PLAYING AND SUPPORT STAFF OPPORTUNITIES
There are a small number of opportunities available for both players and support staff (translation, orchestral and stage management, administration etc) to participate on this tour.
To register your interest and availability for the tour, please visit the following Trybooking link and complete the registration process at your earliest convenience.
https://www.trybooking.com/XWDA
Interested persons will be notified once we have received your details, and once final tour positions have been selected. Please note that registration of interest does not necessarily mean a place has been confirmed.